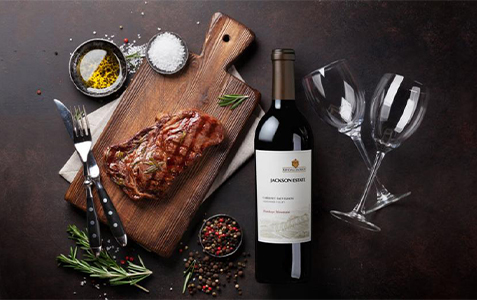 Hearty meat dishes are this city's USP. But the very best restaurants in Budapest will suit vegans and carnivores alike.
Eating on the cheap comes naturally in Budapest. Hearty Hungarian staples like kolbasz (spiced sausages) and kacsamell (seared duck breast) are always keenly priced, and even this foodie city's legion of Michelin star recipients go surprisingly easy on the wallet.
Menus tend to be meat-heavy, but there are plentiful vegan and vegetarian options too. Happily, some of the best restaurants in Budapest also draw inspiration from the city's sizeable Jewish community, with Mediterranean and Israeli-leaning sharing plates a locals' go-to. We're pretty sure we haven't had better mezze.
Basically, your taste buds are in for a treat in Budapest – and your bank balance will go away dented, but not disastrously. So get out there, fill up at one of these tip-top cafés or restaurants, then head out and discover this city's cutting-edge nightlife and excellent array of things to do. What a city, and what food! Egészségére!
Click on the pictures for menu!
1.) Mazel Tov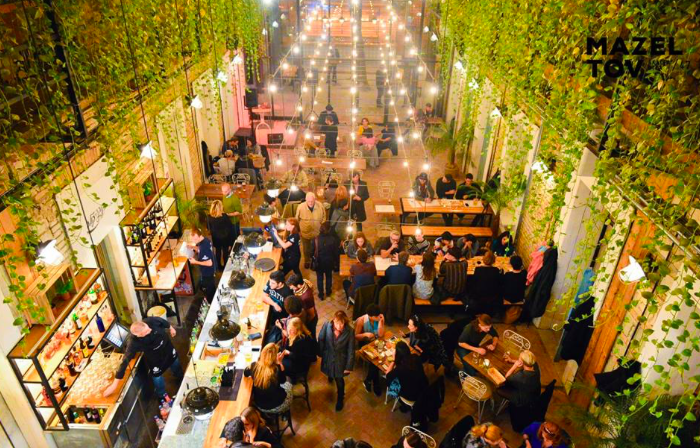 What is it? A spacious glass-roof restaurant that serves a moreish hybrid of Israeli-Mediterranean food and totally on-point cocktails.
Why go? If dining in a huge, open-plan courtyard peppered with plants is your thing, head here. Opt for the falafel burger in a sweet potato bun, or the chicken shawarma. Oh, and don't scrimp on the selection of fresh, zingy dips and salads either – we say go for anything with beetroot and aubergine in it.
2.) Menza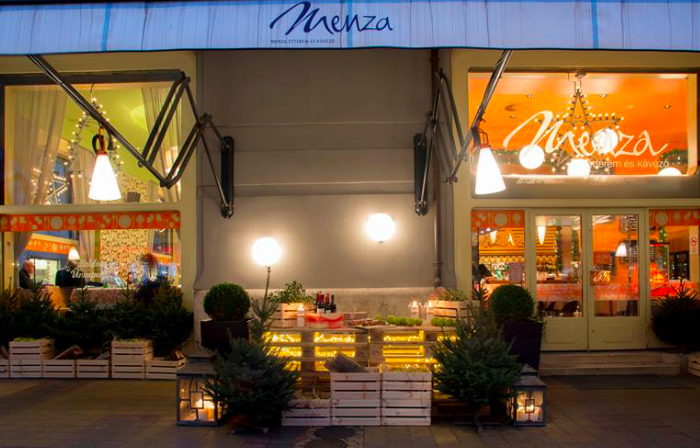 What is it? A kitsch café with a modern menu and a few unusual twists.
Why go? Enjoy contemporary dining in a retro setting. Menza means 'canteen' in English and the hip décor is a nod to the country's Socialist era. But don't let that throw you – the food is anything but basic, with highlights including cold strawberry soup, duck leg with ratatouille, and oven-baked kohlrabi stuffed with minced veal.
3.) Borkonyha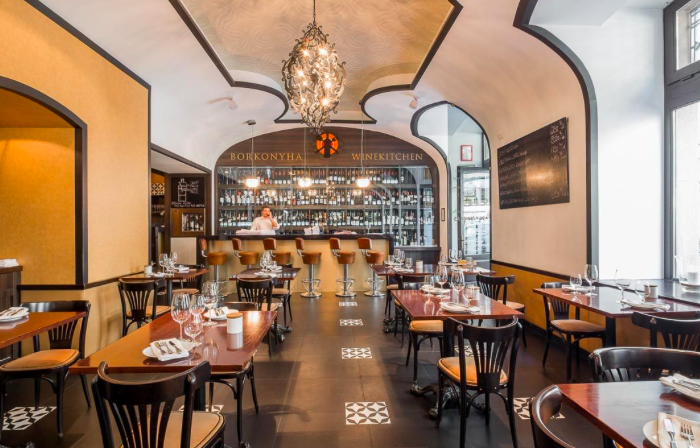 What is it? A Michelin-starred restaurant with meat-laden dishes and more than 200 wines.
Why go? This restaurant isn't just for Michelin glory-hunters – foodies will love the first-class menu, too. Although a trip here won't be the cheapest meal of your Budapest break, it's hard not to be impressed by what's available on the five-course and à la carte lists, whether it's lettuce soup with scallops or quail with pearl barley and cranberries. The simple but flavourful desserts aren't to be missed.
4.) Divin Porcello
What is it? An Italian with ambience.
Why go? Stylishly-presented small plates, charcuterie, pasta dishes and cheese boards make this restaurant stand out among the plentiful Italian offerings in the city. Pick at the melt-in-the-mouth arancini to start, and later, prepare to be utterly mesmerised by a hearty portion of duck pasta. Good value and ridiculously moreish.
5.) Vakvarjú Étterem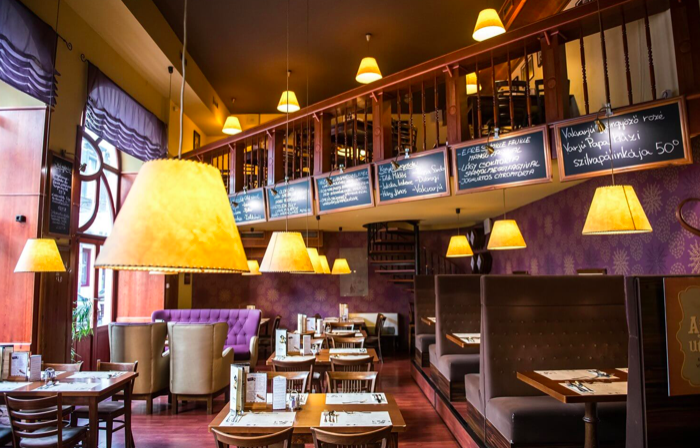 What is it? Impeccably blended flavours in a cosy, sophisticated setting in the heart of the city's trendy Jewish quarter in the 7th District.
Why go? The seafood dishes are beautifully presented and packed with light, delicate flavours that won't break the bank. Try the salmon with sweet potato mash, or grilled pike with cauliflower risotto. Your tastebuds will thank you for it.