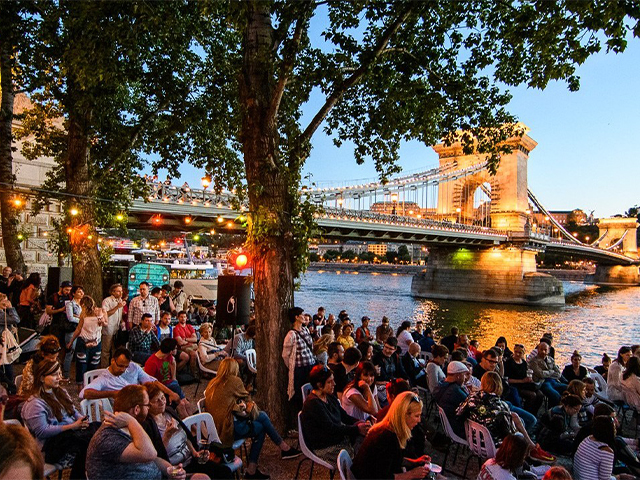 FRÖCCSTERASZ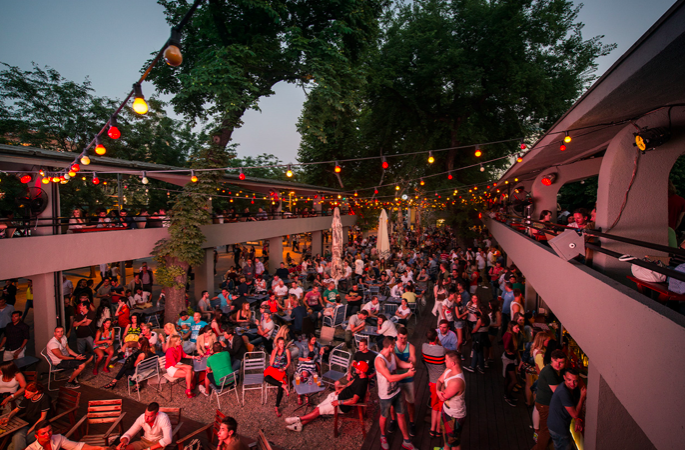 Since it's in the very center of the city and opens at noon every day of the week, this is an easy spot to stop in for a daytime drink or two or eight.
360 BAR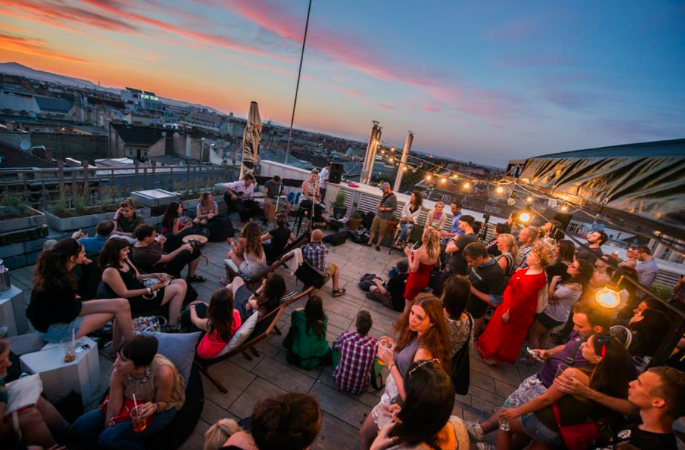 Guests always feel high spirits at this ultra-popular rooftop party place that opens at 2pm Monday through Saturday, and at noon on Sundays.
AKVÁRIUM KLUB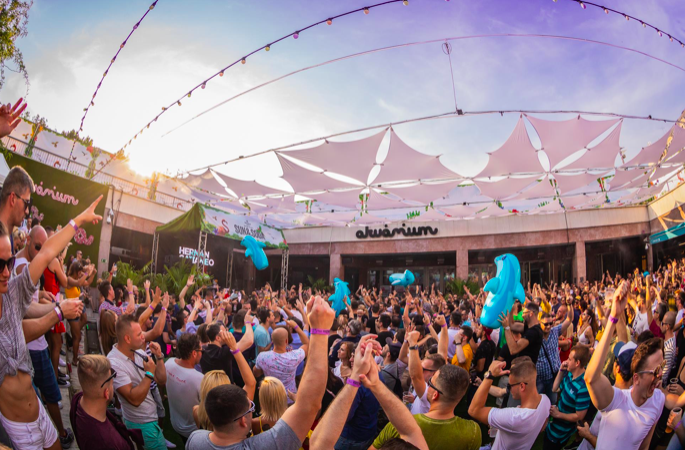 Right in the heart of downtown Pest, the terrace tables on the huge stairway leading to this mammoth club are packed from midday through midnight.
BUDAI PARKSZÍNPAD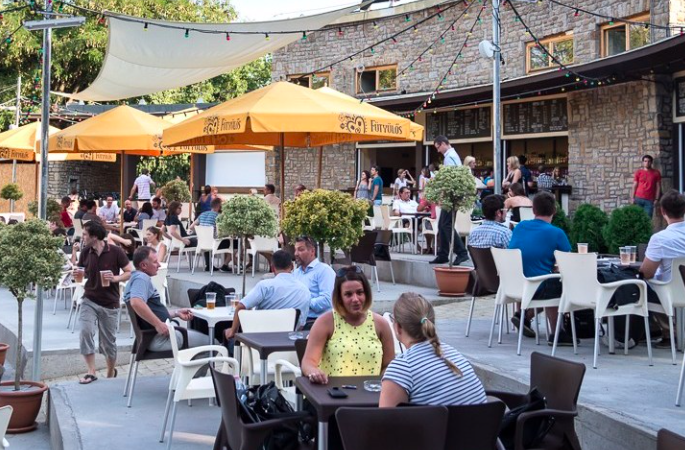 This semi-hidden Buda hotspot used to be an outdoor theater, but now it's a scene for long afternoons full of intriguing dialogue among drunken characters.
FELLINI RÓMAI KULTÚRBISZTRÓ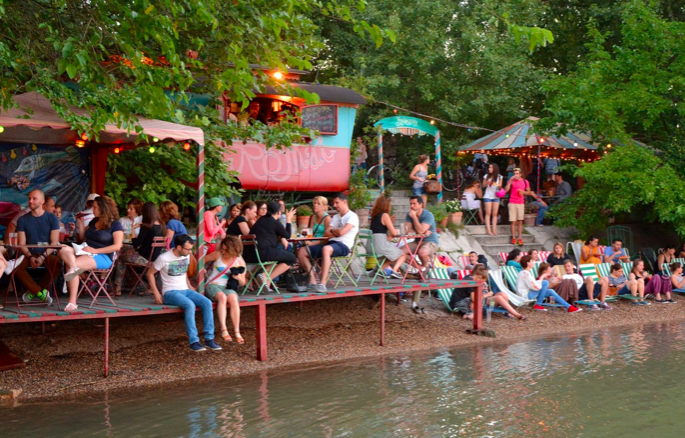 Take a day trip up the Danube to this waterfront drinking destination where life is pleasantly slow, opening at 2pm on weekdays and 10am on weekends.
ELLÁTÓ KERT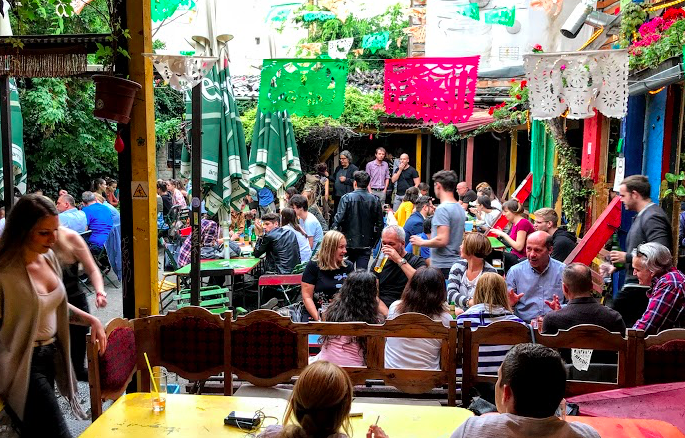 The environment at this laid-back ruin pub is somewhat reminiscent of a cool Mexican cantina, particularly when the sun is shining on the courtyard.
source: WLB