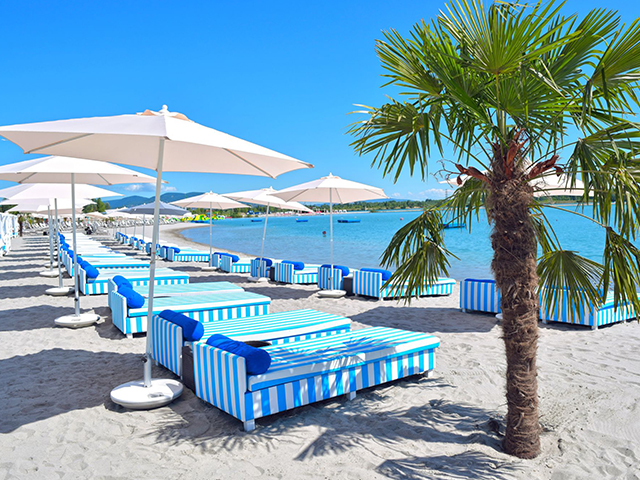 For the third year running, Lupa Beach opens on the waterfront near Budakalász, just north of Budapest. And even if it isn't quite swimsuit weather just yet, there are plenty of sports and other attractions to entertain the whole family.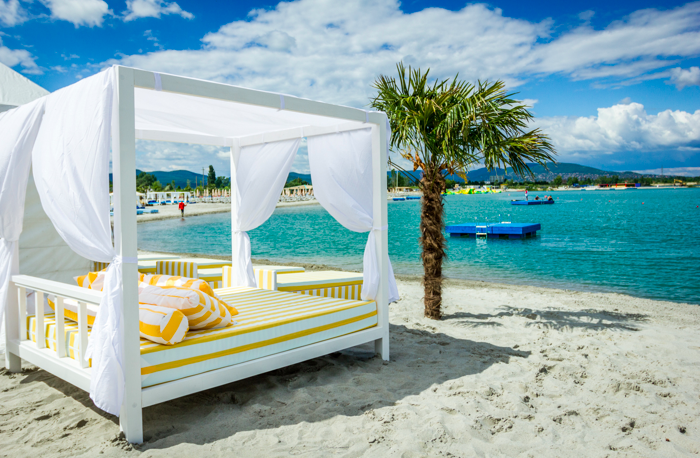 The sun might still be looking for his hat, but Lupa Beach is all ready for summer. This waterside leisure park and sports centre is one of the best features of Budapest from May to September.
Here, a white, palm-lined sandy beach brings the seaside closer to the city. Previously off-limits, this former pit lake is now the city's most coveted summertime destination. At any one time, 10,000 people can enjoy a real holiday experience along a shore stretching for over two kilometres.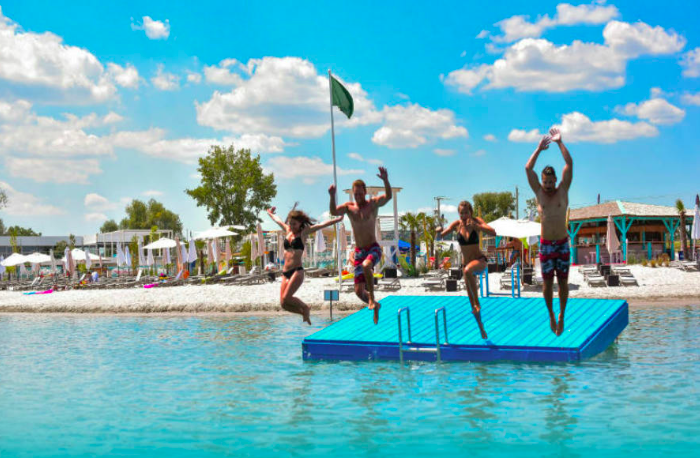 Like any seaside resort, there are sports a-plenty, including beach volleyball and handball, but you'll also find street workout and teqball. Kayaks and canoes are available for hire. Those who like extreme sports can look forward to the biggest wakeboard centre in the region, flyboarding and diving. Of course, there are buffets, restaurants and cocktail bars.